Congratulations to James Innes, Strathbogie who bred Strathbogie Stallone, the 2023 Sire of the Year!
Lanark was the hotbed for strong prices in 2023 with three consignments from Stuart Craft, Lakeview taking top honours in the sale and bestowing to breeder James Innes, Strathbogie the coveted crown of Sire of the Year for the pen sired by Strathbogie Stallone, who was purchased at Lanark in 2022. Lanark saw lot 235 purchased by Bridgeview and Sportsmans for 52,000gns, lot 236 purchased by C Paterson for 5,500gns and lot 237 at 3,800gns by SJ Duncan, which totalled 61,300gns to give the average sale price sired by Stallone of 20,433gns.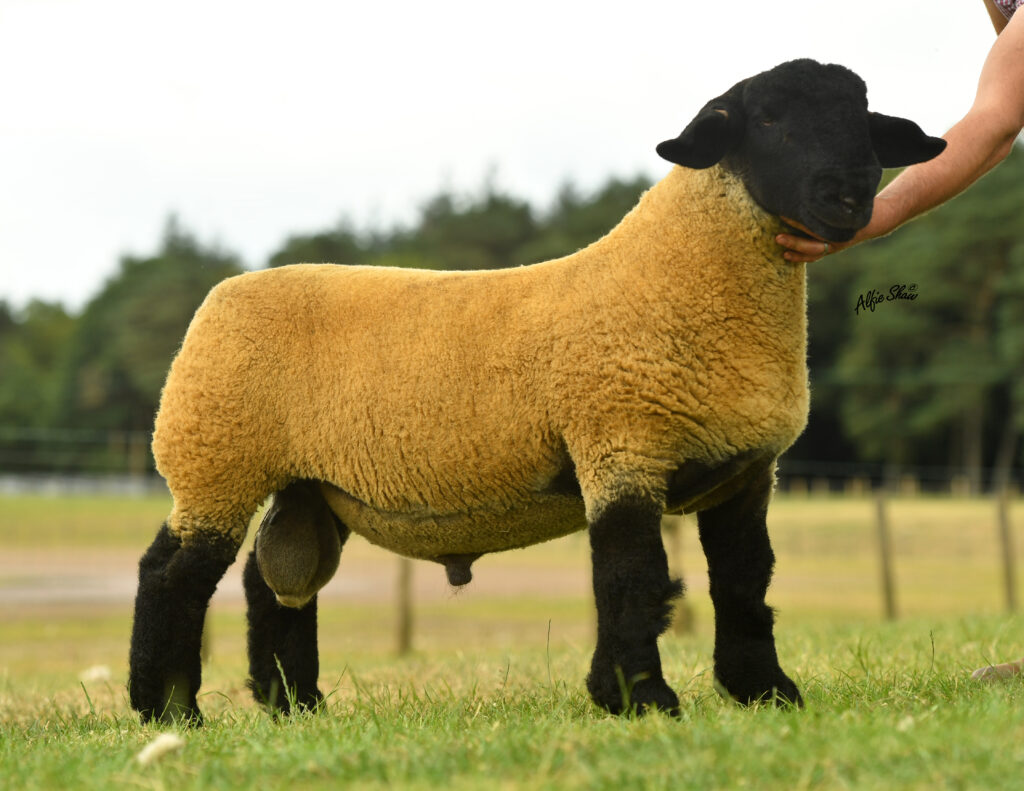 Stallone is sired by Stockton Snipers Son, was the Sale leader going for 15,500gns at the 2018 National Sale and he was the Reserve Champion at the pre-sale show. He was John Sinnett's number 2 lamb by Stockton Sniper, a son of Irongray Black Magic that also sired the Reserve Male Champion at the Highland Show for the Hiddleston family, bred from a home-bred ewe by Frongoy Welsh Champion. Male and Supreme Champion at the Three Counties Show, this late December-born lamb was knocked down to Myfyr Evans, buying for his Rhaeadr flock from Denbigh, Wales.
Runner up this year was Howgillfoot New Dawn bred by Lilia Hutchinson from Cumbria. New Dawn is under joint ownership of James Ludgate (Rempstone) and Sally Beale (Rookery) and was sired by Frongoy Rocket out of a homebred dam. The qualifying consignments came from the National Sale at Shrewsbury with lot 228 at 30,000gns purchased by J Innes (Strathbogie), lot 230 at 16,000gns purchased by D Taylor (Ballynacannon) and lot 231 at 2,000gns purchased by JJ Tooze (Spittal) giving the average sale price of 16,000gns for the top three priced progeny.