Date: 22nd June 2023
Judge: Pat Greaney
A sharp start at the Royal Highland with 9.00am on the Thursday 22nd June 2023, the first day of showing, and a warm one, was on the agenda with the sun definitely shining on proceedings. Even at the early stages it was going to be a tough one for the exhibitors. Judge of the Suffolk Classes at this year's show was Pat Greaney, from USK who took charge of the ring.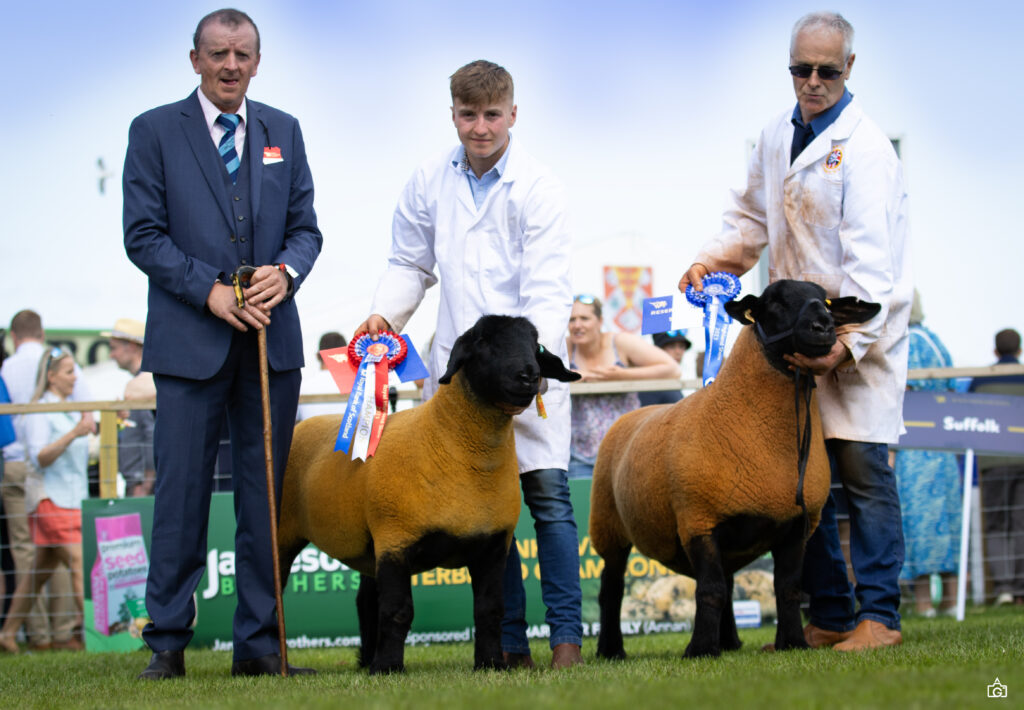 Overall Champion Lot 149 Shearling Ewe/Gimmer from Finn Christies, Maidenstone flock, a fairly unique double with Finn having taken the overall championship rosette in 2022 with his Shearling Ewe by Howgillfoot Sniper. Followed that win up with a shearling Ewe from the same sire and a double for the breeding from that line putting the quality stamp on the breed.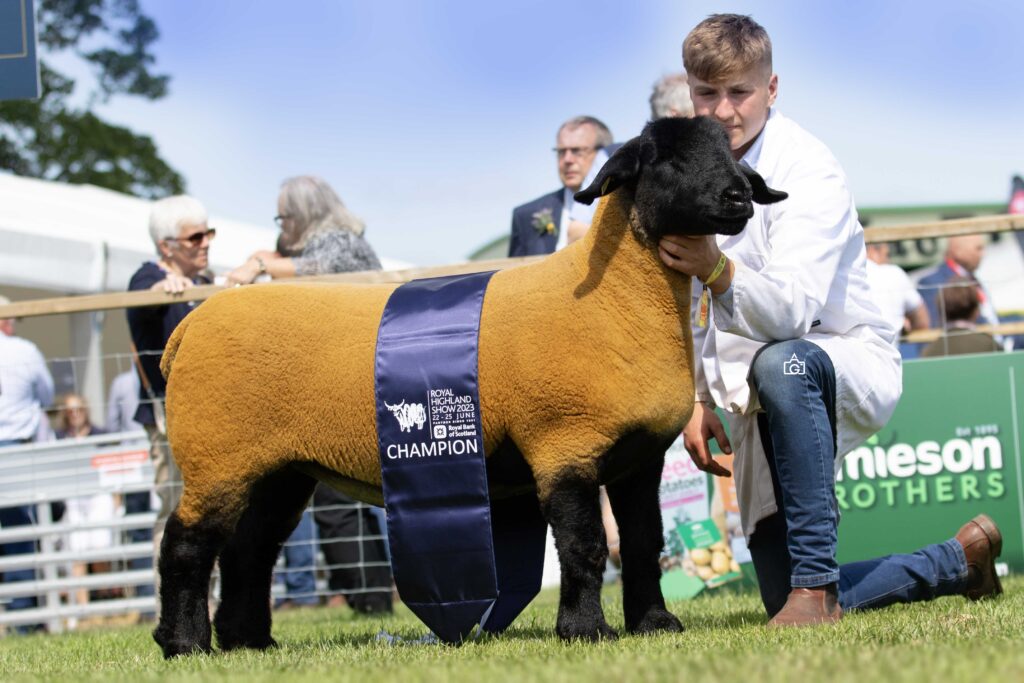 Reserve Champion being tapped out was a two-crop ewe, Lot 136 Ewe from John Christie from Messrs JH Christie and son West Carse Farm, Stirling, sired by Ballyboe Boe, a son of the 40,00gns Limestone Aston Martin and her dam is a Ballynacannon Ewe which won the Irish Championship as a Gimmer. This was the first time out for the Christies at the highland since the millennium when the won the Overall Championship with Alloaks eclipse.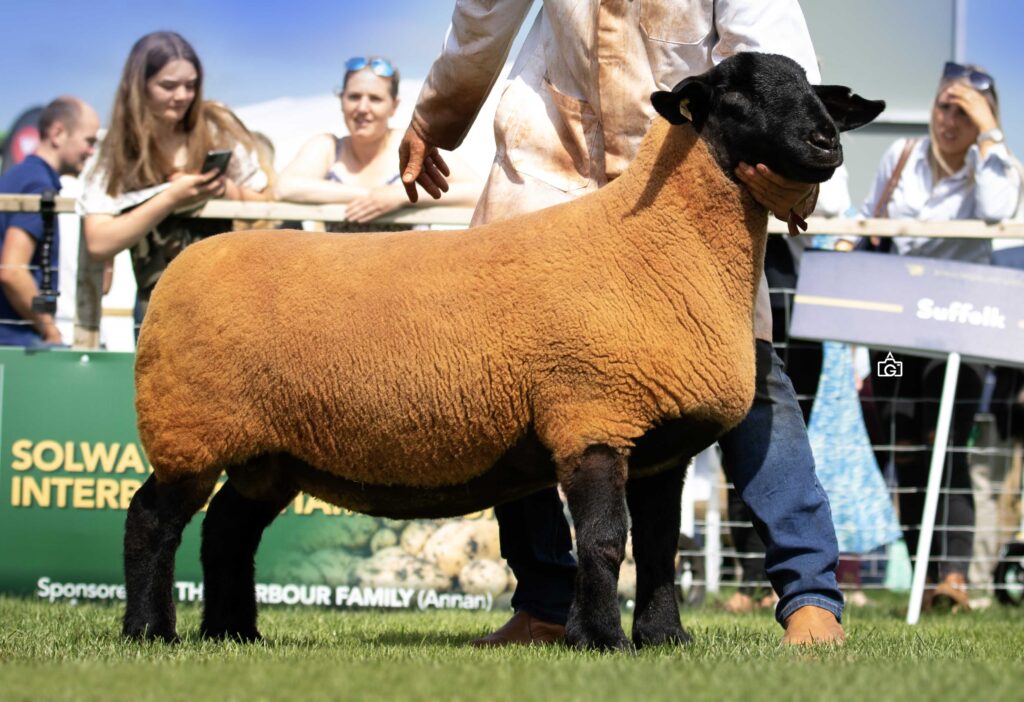 Class 9 Ram, above one shear
1st 110 W & C Ingram, Logie Durno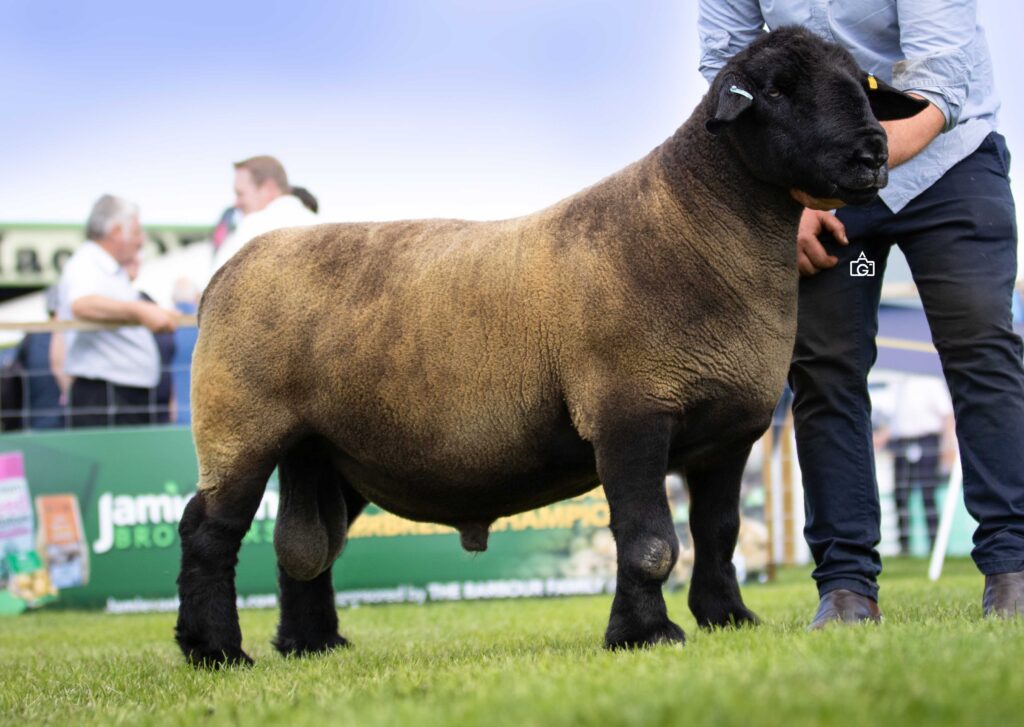 2nd 109 John Barclay, Mid Brockloch
3rd 111 A & D MacKinnon, Thistledoo
Class 10 Shearling Ram
1st 117 W & C Ingram, Logie Durno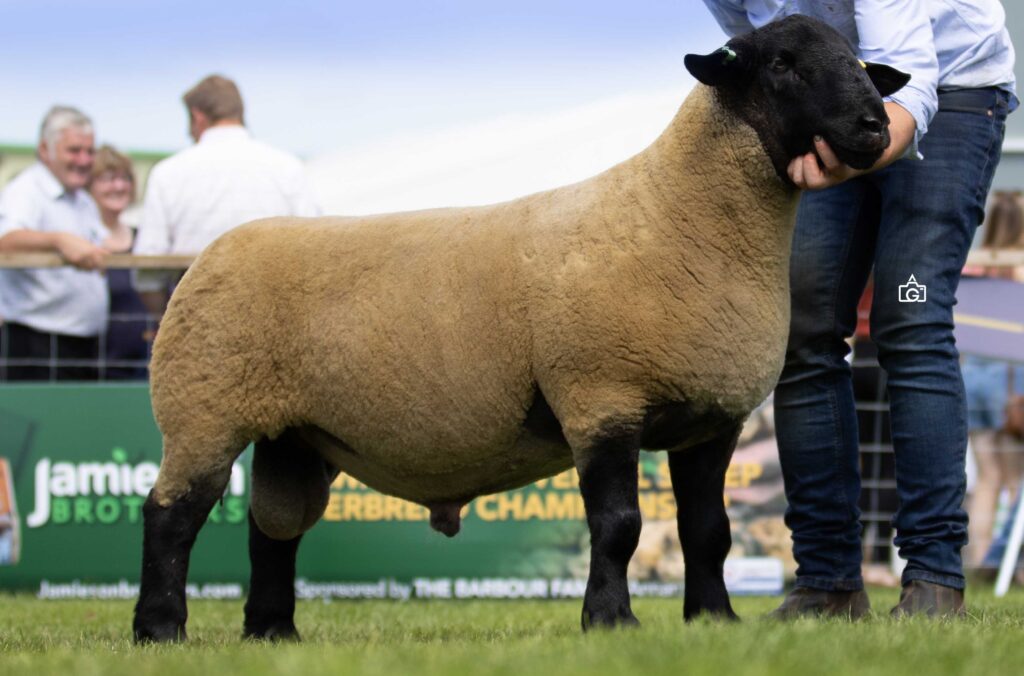 2nd 114 John Christie, Westcarse
3rd 115 Kate Crossley, Cobclough
4th 116 The Hiddleston Family
Class 11 Ram Lamb
1st 126 and Male Champion Stewart Lathangie, Pyeston
2nd 125 The Hiddleston Family
3rd 132 D & P Reid, Conchar
4th 130 Faith Miskelly, Corrybrae
Class 12 Ewe Above one shear
1st 136 & Overall Reserve Champion John Christie, Westcarse
2nd 146 James Wallace, Claycrop
3rd 141 Stewart Lathangie, Pyeston
4th 135 Finn Christie, Maidenstone
Class 13 Shearling Ewe or Gimmer
1st 149& Overall Champion Finn Christie, Maidenstone
2nd 163 Jill Tooze
3rd 154 Mrs Helen Goldie, Harpercroft
4th 164 Jill Tooze
Class 14 Ewe Lamb
1st 177 Mrs R.H. Goldie, Harpercroft
2nd 179 The Hiddleston Family
3rd 189 Jill Tooze
4th 181 Stewart Lathangie, Pyeston
Champion Male
Lot 126 Ram Lamb from Stewart Lathangie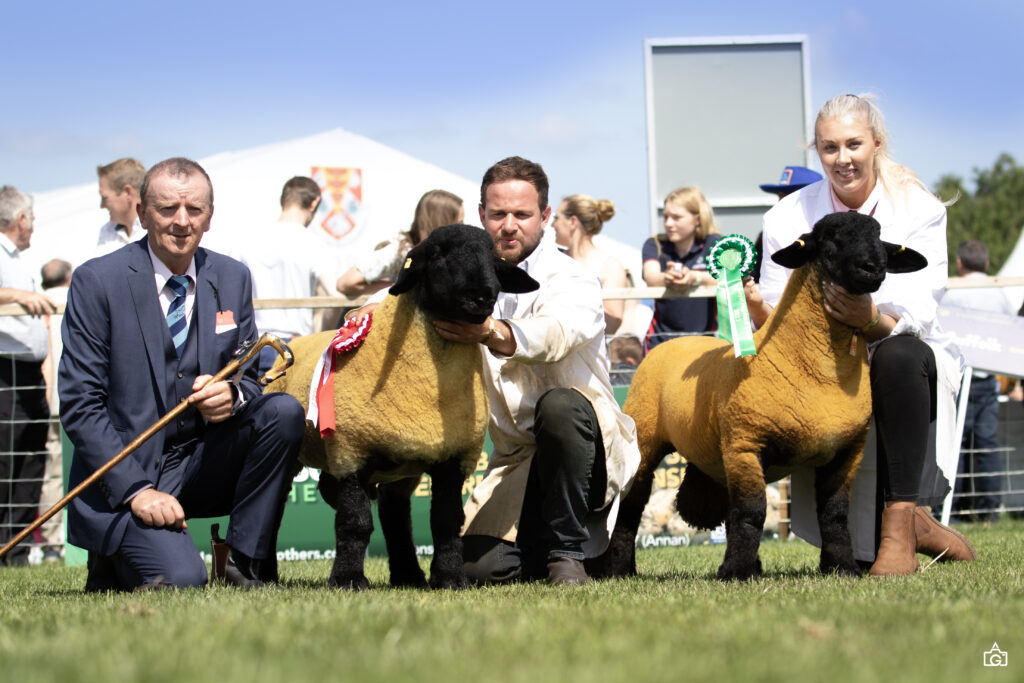 Reserve Male
Lot 125 2nd prize Ram Lamb from The Hiddleston Family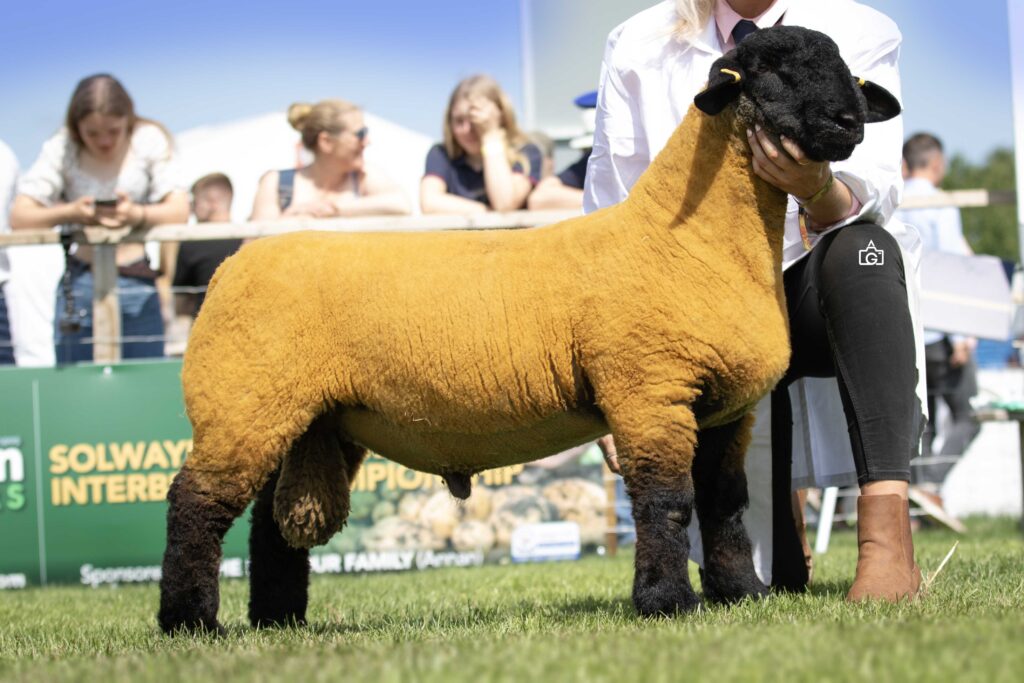 Group of Three
John Christie Westcarse