Suffolk genetics are fundamental to the success of a large commercial sheep enterprise at Godolphin Newmarket.
The Flock was introduced to Godolphin by Stud Director, Liam O'Rourke in 2005 to improve the sward quality across the Stud land.
Flock Manager Dan Phipps along with shepherd Andy Armer assisted by Tom Phipps oversee the sheep enterprise which runs across most of the land owned by Godolphin in and around Newmarket. This ranges from 3000 acres of stud land divided into horse paddocks and parts of a 4000-acre arable estate, plus racing stables and endurance yards.
Stud paddocks, Parkland and red clover leys provide the grazing for the sheep enterprise of around 2000 ewes which are lambed in two batches of 1750 in January and 250 in May. A flock of North Country Mules are put to Suffolk Rams to breed the sheep that provide the ewes for the early lambing flock. Pregnant ewes are on an 18% protein nut, grazing paddocks through to late pregnancy. They switch onto red clover haylage indoors with the 18% nut approximately10 days pre-lambing.
After they have lambed, the ewes and lambs are turned out on fodder beet and 18% nut with lambs offered creep from birth.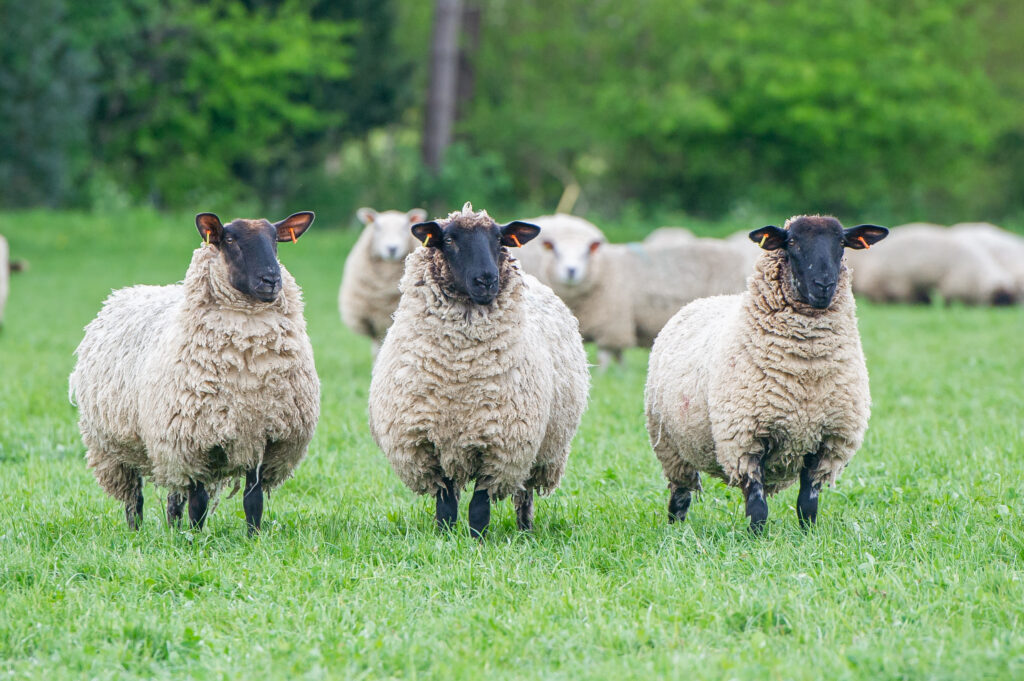 Andy Armer commented "Suffolk x ewes are excellent mothers that are prolific and milk well, producing good quality fast growing prime lambs when put to the Charollais ram.  The traits of the Suffolk ewe is essential to the success of our sheep enterprise". The light low-lying ground means that lambs need to be sold as quickly as possible to take pressure off the grazing in the summer months and it is the ability of the Suffolk x ewe converting feed efficiently to maximise lamb performance, that is key to the management of the flock.
Godolphin Ewe Flock – Performance 2020/21
Physical Performance: Sheep Year 1 August 2020 to 31 July 2021
Godolphin 2020/21
Godolphin 2019/20
Godolphin 2018/19
Godolphin 2017/18
Ewes Mated
1853
1930
1997
1949
Scanning %
188
187
190
196
Empty Ewes %
3.2
3
3
2.1
Lambs Expected
3480
3612
3789
3824
Total Lambs Reared
3221
3261
3320
3277
Lamb Losses Scanning to Rearing %
7.4
9.7
12.4
14
Lambs Reared per 100 Ewes
1.74
169
166
168
Ewe Mortality %
1.7
2.1
2.2
2.2
Average Finished Lamb Price £/Lamb
128.5
98.78
95.69
101.81
The North of England Mules that are put to the Suffolk Rams as well as providing excellent females, also produce fast growing wether lambs that are sought after for their consistency by the retail trade. Andy Armer likes the Suffolk tup on the Mule as this produces an extremely consistent lamb that grows quickly from grass and the Suffolk x lambs are always sold 2/3 weeks ahead of other breeds.
Andy Armer said "our Suffolk rams have good feet and longevity which keeps replacement costs low. We look for a good-sized tup that can move well, he doesn't have to be the biggest in the pen but he needs shape and length to pass down to his progeny. We have seen a big difference in the type of Suffolk ram we have bought over the last few years, they have much more energy and presence which I feel is reflected in the progeny at birth and throughout their lives."
The sheep enterprise at Godolphin has just completed the first year using a flock recording App – Andy Armer said "this has been fantastic as we collate useful information to enable us to make decisions for flock management".
Andy feels it will be necessary to farm as efficiently as possible post-Brexit and having sheep breeds like Suffolk's that make efficient use of grass will give him the best possible chance in the post-Brexit world.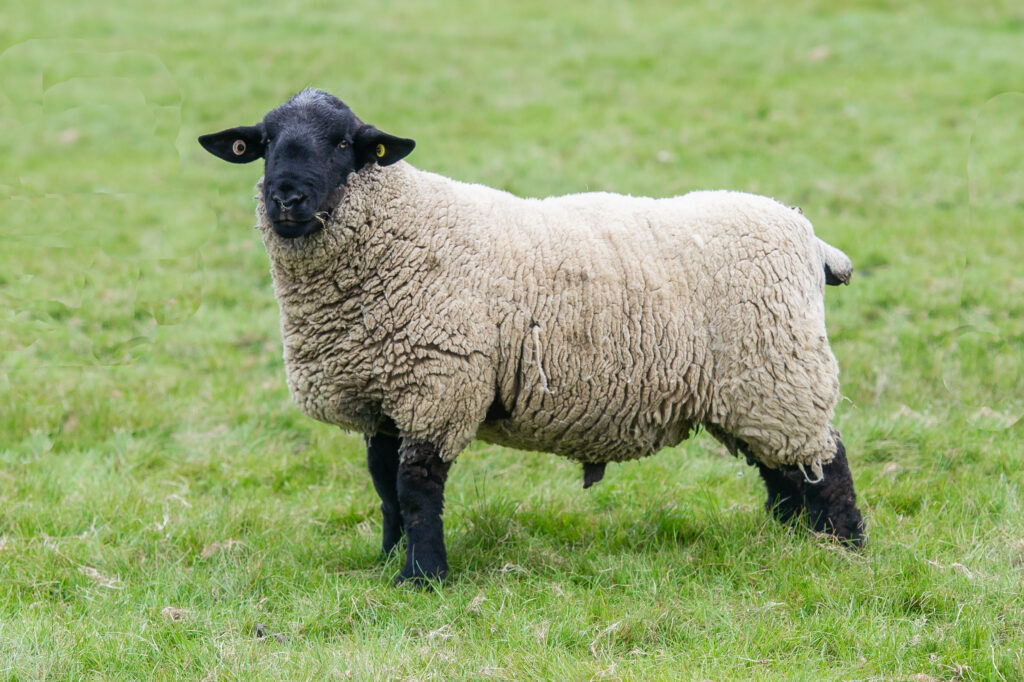 Contact: Andy Armer
Email: AArmer@godolphin.com
Mobile: 07918617056