We focus on improving the important traits required to achieve results for commercial prime lamb producers
The Bentley Suffolk flock is based at Lodge Farm, Atterton, Nuneaton and owned by Charles and Matt Harding with the help of their respective wives Jan and Ellie.
The land comprises of 180 acres owned and 50 acres rented and is a lowland farm based on clay and loam soil with the Harding family having farmed the holding since 1903.
Matt's Grandfather Tom Harding established the Bentley Suffolk flock in 1960 and quickly became established for producing excellent Suffolk Tups. The flock today consists of 180 Pedigree Suffolk ewes, 150 Aberblack nucleus ewes and 70 Aberfield nucleus ewes.
Matt said "we currently sell 100 Suffolk rams a year direct from the farm off grass without any concentrate feeding, we also sell 100 Aberblack and 50 Aberfield Rams a year. These rams are used by commercial farmers on a variety of breeds including Mules, Romneys, Lleyns, and Aberfields. The positive feedback we receive is about ease of lambing, lamb vigour, and Ram Longevity which is extremely important in making decisions going forward."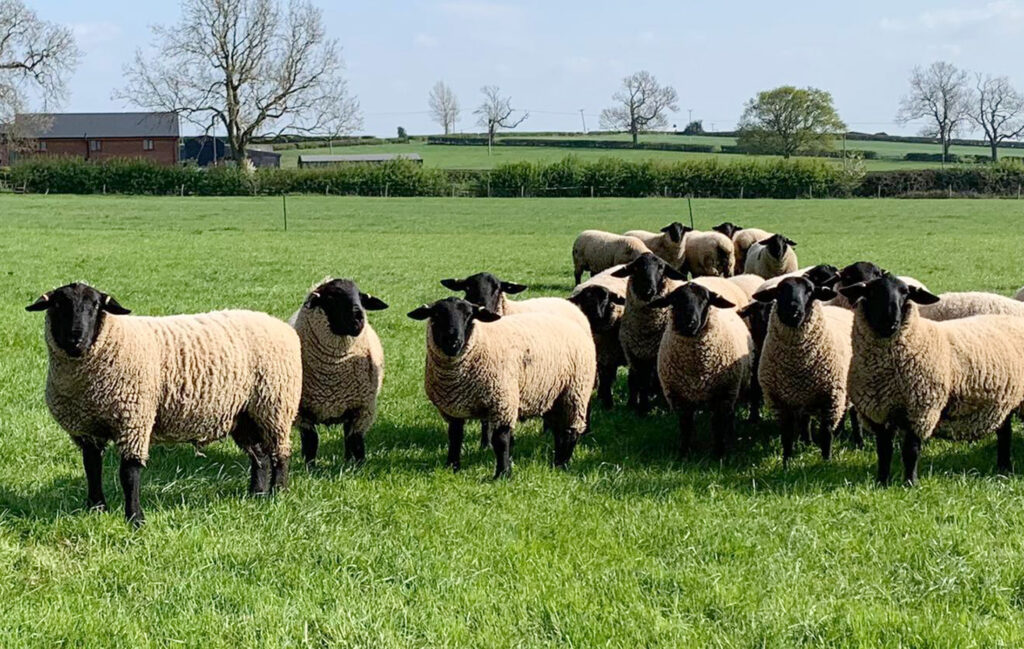 The Bentley flock has introduced New Zealand Suffolk genetics with a very hard selection process on a grass-based system to produce rams for commercial farmers to achieve a fast-growing prime lamb that finishes fast from grass.
The criteria that the Bentley flock look for when purchasing a stock ram is good feet, fine bone, and heads in conjunction with good EBV'S for growth rate and maternal traits
Lambing takes place in March to coincide with spring grass as the ewes rear their lambs with no hard feed, and lambs receive no creep. This enables the Hardings to select animals that thrive in commercial conditions.
All ram lambs and replacement ewe lambs are wintered on an arable farm on rye and vetch from November to March. Pregnant ewes are left outside on grass until being brought inside on high quality silage 6 weeks prior to lambing. The Pedigree Suffolks scan at around 175% having run with rams in single sire groups for 20 days, any repeats then enter the Aberblack breeding programme.
All lambs are fully recorded with Signet and Innovis and receive a scan weight, muscle and fat measurement at 16-18 weeks old, any lambs that don't make the grade are sold as prime lambs. Matt commented "recording is fundamental to our breeding programme because it gives us a benchmark to work from. We can then focus on improving the important traits required to achieve results for commercial prime lamb producers". Cattle are grazed during the summer months to help with worm burdens for the sheep flock.
Matt's wife Ellie has recently started her own business "Fleece and Flowers' producing high quality local cut flowers from the farm.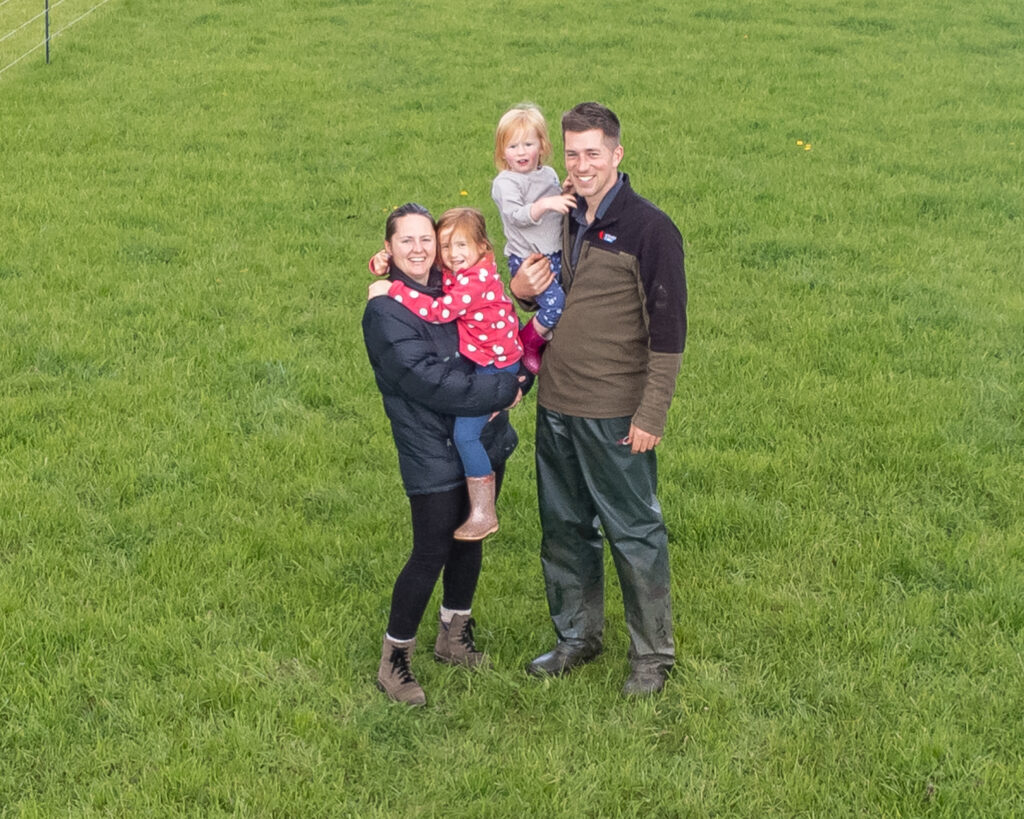 This innovative farming family always have their customers requirements in mind, as Matt says "Our customers are our priority. It is up to us to understand what the key drivers are for their business and then to ensure we breed / produce rams that work for them".
Matt deservedly received the British Farming Award for Sheep Innovator of the year in 2022.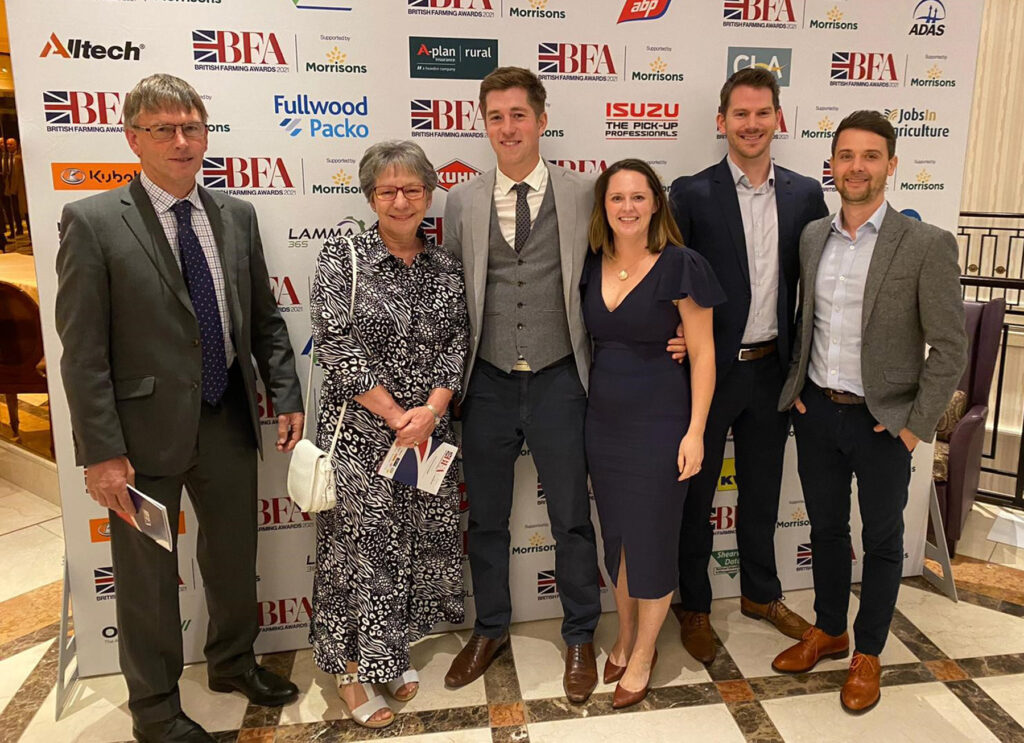 Contact: TC and CA Harding
Email: farm@bentleysuffolks.co.uk
Address: Lodge Farm, Atterton, Nuneaton, Warwickshire CV13 6JZ