Why Welsh Rugby and British and Irish Lions Star, Wyn Jones, loves his Suffolks
My love for Suffolks began when I was about 6 years old. For me, home is a hill farm on the outskirts of the market town of Llandovery at the foothills of the Cambrian Mountains in Carmarthenshire. The farm is a traditional farm carrying both sheep and cattle over 400 acres and I will be the 5th generation to farm our family farm Clynmawr. Currently the farm holds 100 head of beef cattle and 800 commercial ewes consisting of 50% Beulah speckled face and 50% welsh mules and not forgetting the flock of 80 Pedigree Suffolks which are currently kept on the smallholding next door to the family farm, Nantfforest where my wife Jeian and I live and farm together.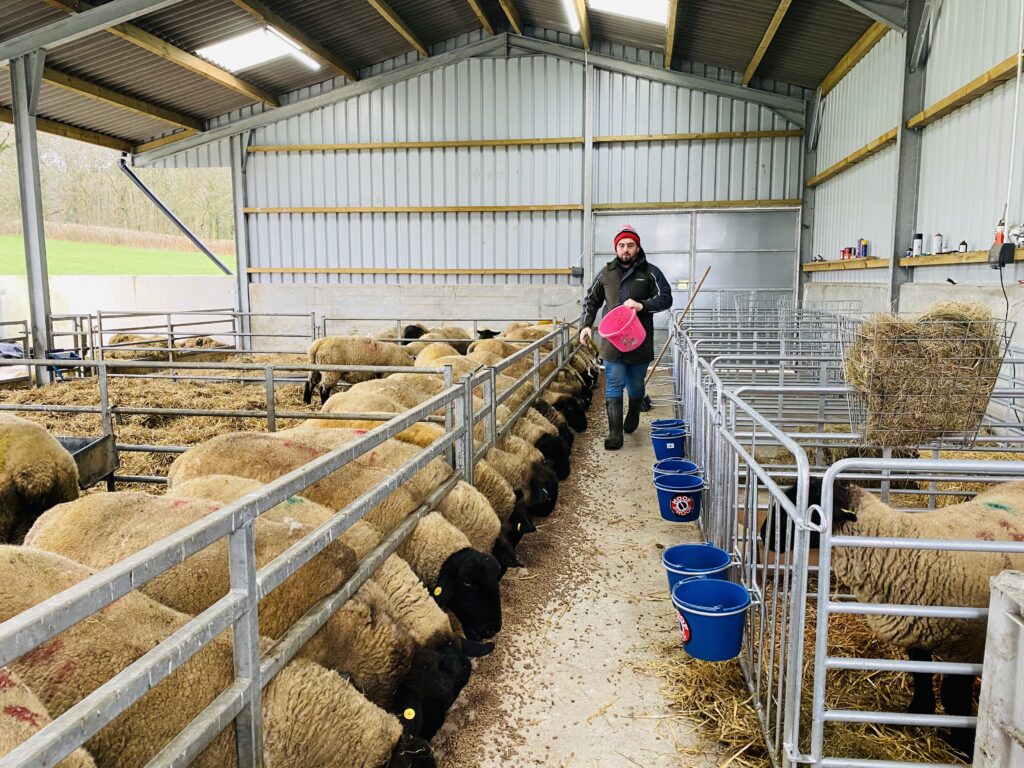 My parents Emyr and Heulwen bought me my first Suffolk ewe from Llandeilo livestock market when I was 6 years old. I cant explain why I chose Suffolk as a breed having only seen them being used as a commercial ram on the farm but that was the breed I had fancied from the start. Over the years the flock has slowly grown in size whilst keeping ewe lambs on and also using our home bred rams on the commercial ewes but the main expansion to the flock would have been within the last 4 years of moving to Nantfforest and establishing the Fforest flock with many purchases being made at the Society in lamb sale in Monmouth Livestock market, mostly made by my wife (I do trust her!) in the last few years with me not being able to attend due to rugby duties.
Away from the farm I am very fortunate to be a professional rugby player, something else I loved and started when I was 7 years old and now lucky enough to call it my job. I started out all those years ago playing loosehead prop for my local town Llandovery and after concluding my studies in Aberystwyth university studying Agriculture and Animal Science I was fortunate enough to be offered a full time rugby contract with the Scarlets. This being my local region and enabling me to live close to the farm and continuing to keep a hand in with everything on going. To date I have had over 100 appearances for the Scarlets and in 2017 was selected to tour with Wales to Tonga and Samoa on the summer tour. My first cap came against Tonga in Eden Park, New Zealand and by now I have 38 Welsh international caps with us loosing to South Africa in the semi final of the World Cup in Japan in 2019 and achieving 2 six nations championships with one being a Grand Slam. A dream came true last summer (2021) when I had the honour of being selected in Warren Gatlands 38 man squad to represent the British and Irish Lions in South Africa, I sadly only managed to play the last test after having to withdraw from the first 2 tests due to injury.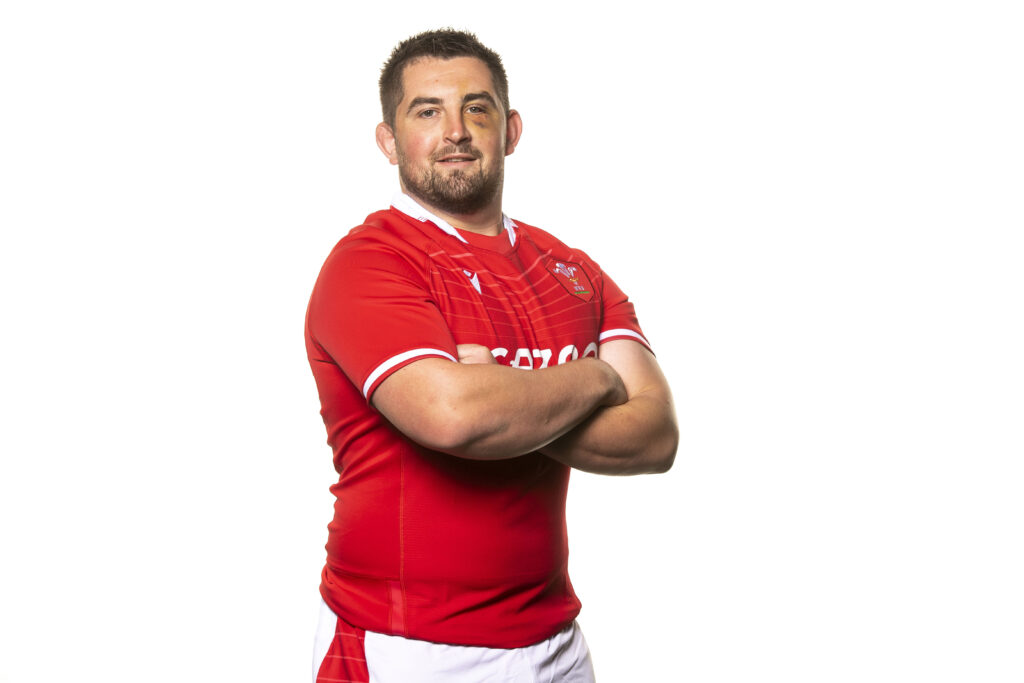 Due to the nature of my job I am unable to attend many sales and count myself lucky when I do. Some purchases have been made online from Carlisle and even Facebook. Over the last few years we have invested in new bloodlines to improve the flock with purchases being made from various flock including; Rhaeadr, Frongoy, Homeland, Pexhill, Sinnet and many more. This year we are looking for a stock ram and hoping to have a few days off in the summer to go to the upcoming sales. Both our current stock rams were purchased from the society sale in Shrewsbury from Ballyancannon and Sitlow flocks with both having done a great job resulting in a successful sale for us in last years NSA ram sale in Builth Wells and selling 25 rams in total.
Rugby is short career but these are the sacrifices I am willing to make at the moment although I am usually kept updated by my wifes instagram where Jean the Suffolk is a firm favourite and local celebrity. When I swap my rugby boots for wellies one day I hope I have a well established flock to come home to and time to enjoy them by going to more sales and you might even see me in a show ring…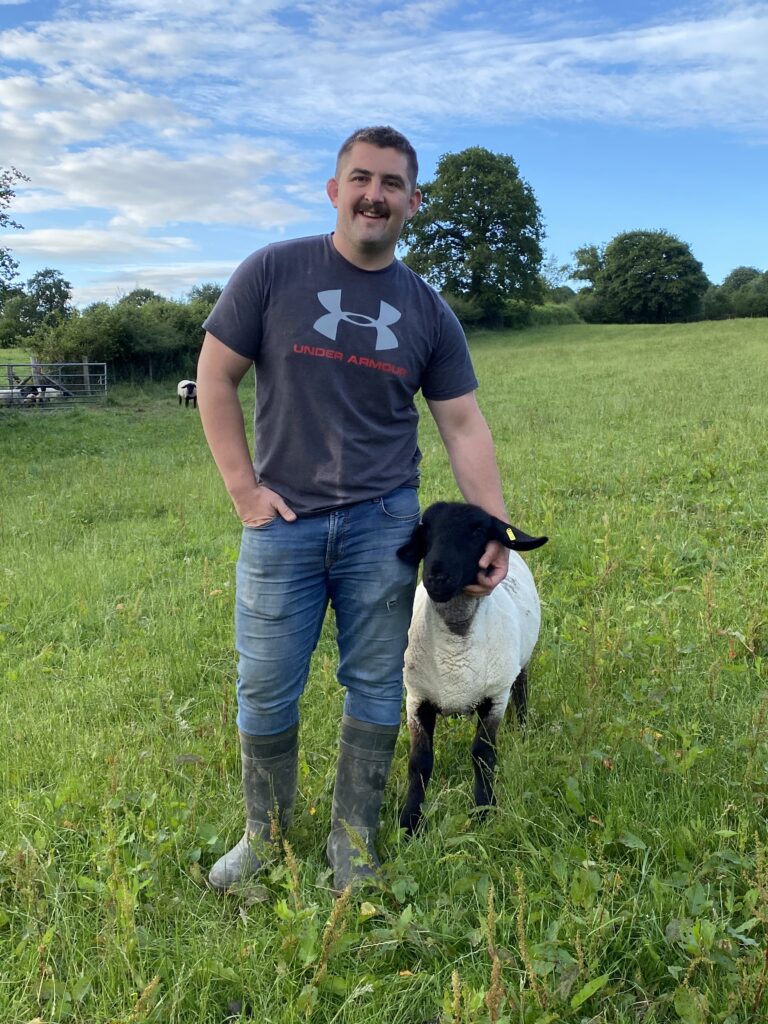 I would like to take this opportunity to thank the Society for inviting me to write this article, trust me, I found this more difficult than pulling a lamb or catching a ball but hopefully its given you a slight insight into the Fforest flock.