Netherhall Farm is located 4 miles North West of Dumfries where Lewis Harkness works on the 520-acre family farm with another 150 acres of grassland also rented. Lewis is best described as an enthusiastic young shepherd who recognises the importance of the Suffolk breeds contribution to the profitability of the sheep unit on this commercial sheep and beef farm.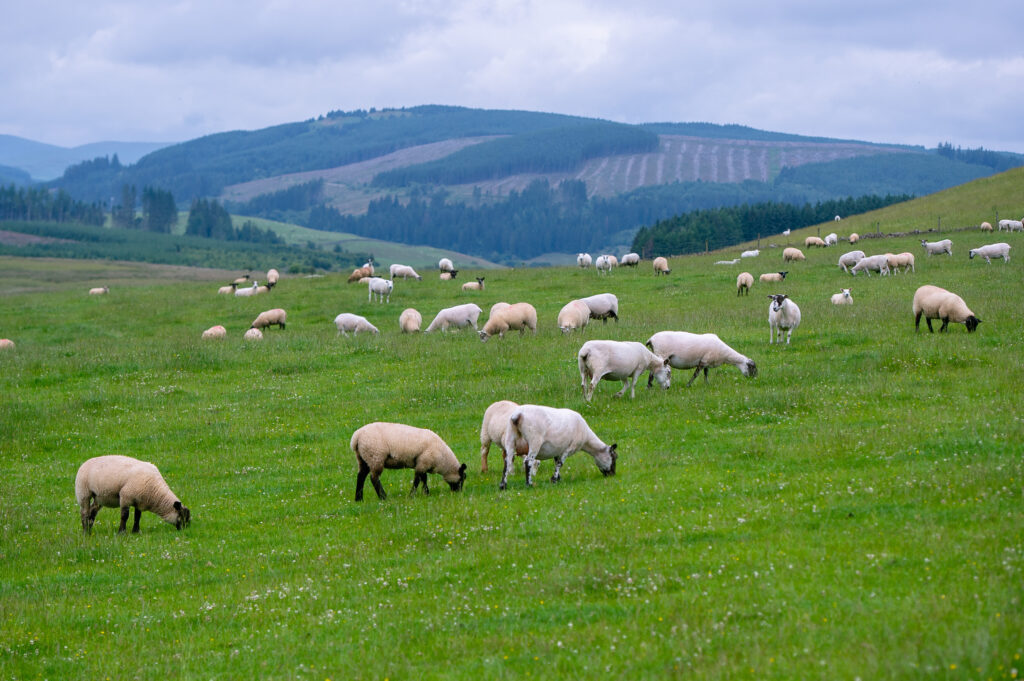 The farm has a flock of 250 Scotch Mules, Suffolk x and Texel x ewes, 130 Blackface ewes and a small flock of homebred Suffolks for breeding Rams to use on the commercial flock. The sheep flock is virtually self-contained at Netherhall with just a small number of Blackface ewe lambs brought in each year.
Lewis commented "this is important in maintaining the health of the sheep flock". Lewis has a policy that he always crosses his Suffolk x Mule ewes with a Texel and the Texel x Mule ewes go to a Suffolk. He commented "by crossing this way we produce excellent prime lambs with good growth rate, conformation and fat levels."

Lewis Harkness
Lambs are sold through C&D Auctions at Dumfries where buyers comment on the quality and consistency of the stock from Netherhall.
Netherhall Farm also sell surplus breeding sheep of Scotch Mules and Suffolk x Mules at Dumfries. Lewis continued "we like a Suffolk x Mule ewe with a silky black skin on the head, this type of ewe inherits the traits of milkiness and hybrid vigour from the Scotch Mule making it an excellent breeding female for producing quality prime lambs."
The sheep stay outside through the winter given ewe rolls 6 weeks before lambing and then 14 days prior to lambing are housed and fed haylage with ewe rolls. The flock is lambed inside and then turned out to grass within 24 hours of being lambed, Lewis said "the Suffolk bred lambs are strong, quick to suckle and when turned out quickly adapt to the weather conditions."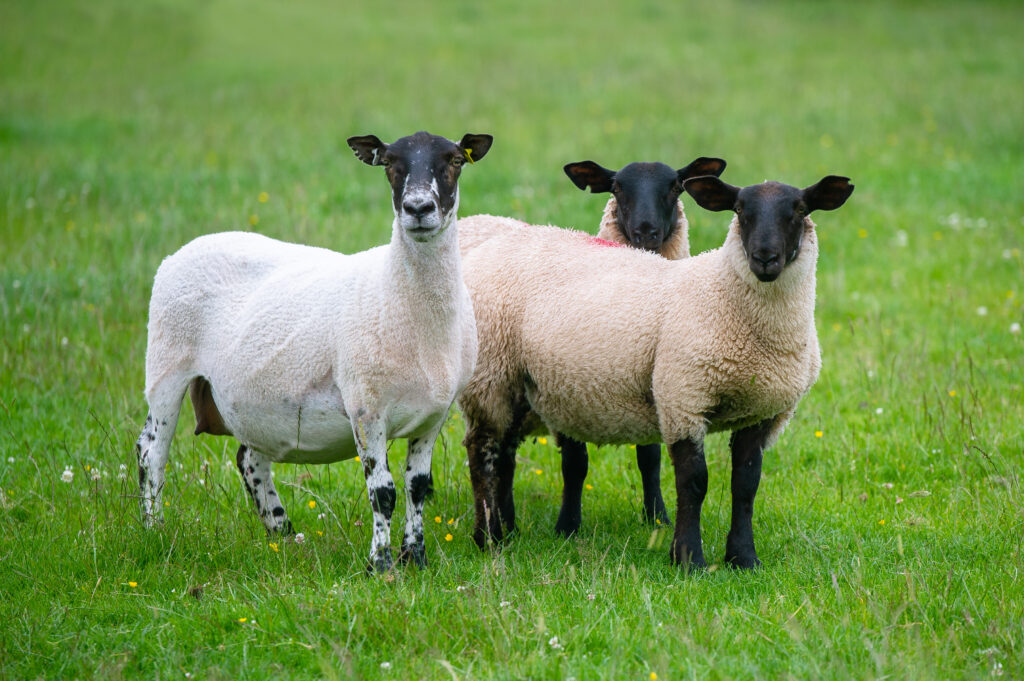 Lewis is also well known on the Shearing circuit and has represented Scotland as a junior shearer before coming through the Intermediate and Senior ranks. Lewis said "we intend to increase sheep numbers on the farm and the Suffolk x lambs meet our requirements perfectly as they have a large frame and reach target weights quickly when crossed with any hill or lowland breed".