Andrew Lucas (Finnvale Flock)
The Finnvale Flock was established in 1990 by my father and I've had a huge interest from a young age! Our flock consists of 65 pedigree ewes which are all served naturally by stock rams. Over the last number of years, we have gone down the route of embryo transfer. This has enabled us to gain the most out of our top ewes and has rewarded us by producing a higher standard of ram lambs as well as female lines.
Service sires are carefully selected for skins, carcass, size and power. Purchase of top quality females through the years has also worked in our favour.
What have been your greatest achievements to date?
2016 and 2017 was the start of our recent run of success when we got 1st prize group of 3 at the Irish Premier Sale.
We were delighted to carry that success into 2018 by getting the Supreme Champion at the 2018 Irish Premier Sale in Roscrea, which later went on to sell for €2000 to the judge. This year we had numerous prize winners at the Irish Premier Sale in Blessington, with two lambs selling to €2000 each and we had the overall champion at the Donegal Suffolk Breeders' Premier Sale 2019.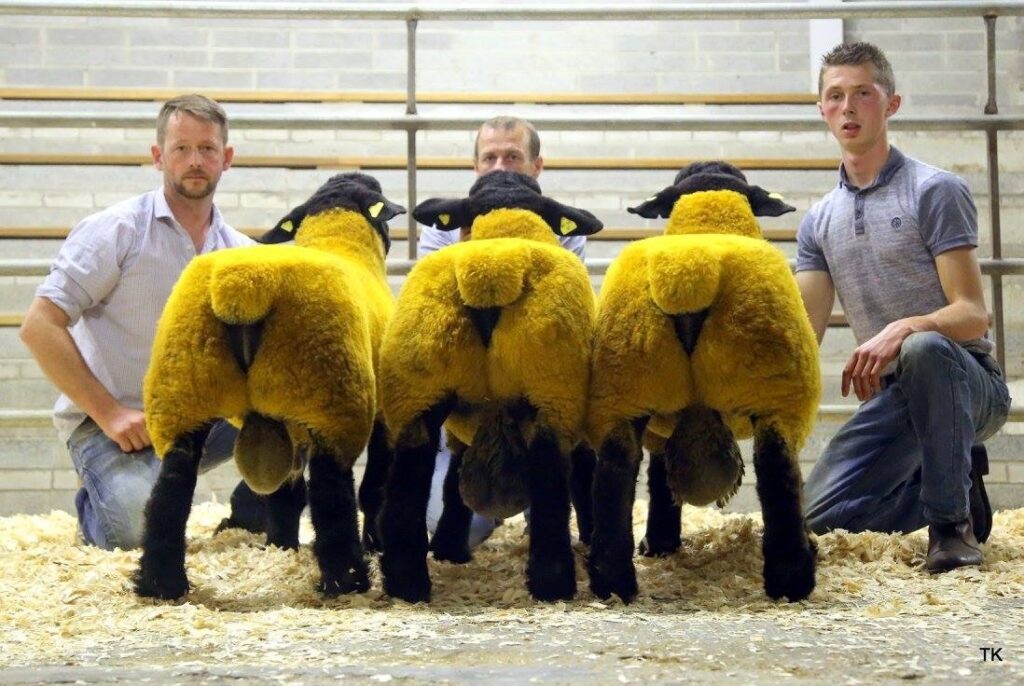 What plans do you have for the future of your flock?
Our plans to progress in the future would be to possibly keep a smaller number of flock ewes and concentrate more on breeding by means of ET and the use of the top rams available to us.
What ram has been the most influential on your flock to date?
Oakbridge Maximus purchased at the NI Premier Sale 2016. He sired the Supreme Champion at Roscrea in 2018 and bred lambs selling for €2000 twice in Blessington this year. He has also bred a strong line of females within the flock.
What advice would you give a new breeder starting out?
Ahh my advice would be careful selection of females to start your flock, go to local shows and sales get talking to other breeders to help learn about the breed and what to look for in a Suffolk.